Forty-five is now my new favorite number.  It's imprinted on the jersey of my favorite middle school point guard.  (I had called Julia a "runner" and was quickly corrected by Keith and Rachel.)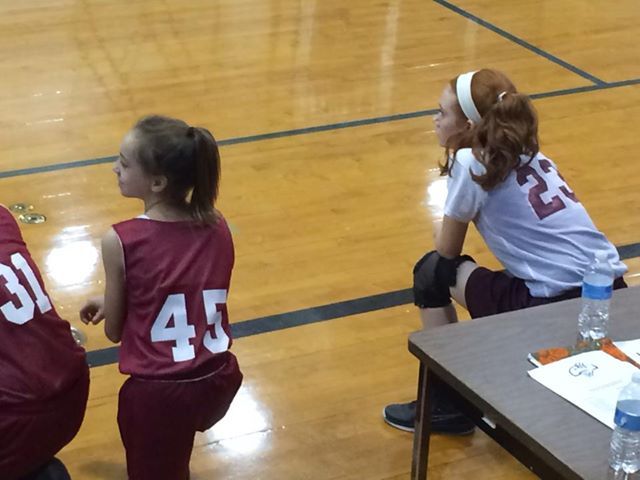 Today Julia's middle school team played that of one of her best friends, Emily. #23.   Keith coached them both in the church league for years.  Fun to watch them together now.
As a family friend said, "Yeah, she's a head shorter, but why should she be afraid?  She's grown up in the Land of the Giants."

Straight up, then straight down….
I've never cared about professional sports, but watching my kids play – different story.  Before the game, I'm worry about what she's eaten, if she's got the right socks and if she remembered her water jug.  During the game, my vocal chords stretch with the level of my ever-increasing blood pressure.  My eyes dart between her, her coach and her team mates, with the occasional sidelong dagger-glance at the opposing side.  My teeth float because I can't visit the ladies room for fear of missing her play, or missing a bleacher step.
I am a basket case during basketball season, but I guess as a mom, that's the point.
Or better yet – two of them.