Rachel-the-UTSA-upperclassman slipped on her senior ring last night.   I'd never heard of a ceremony like this, but apparently, they're common now.   And pretty cool.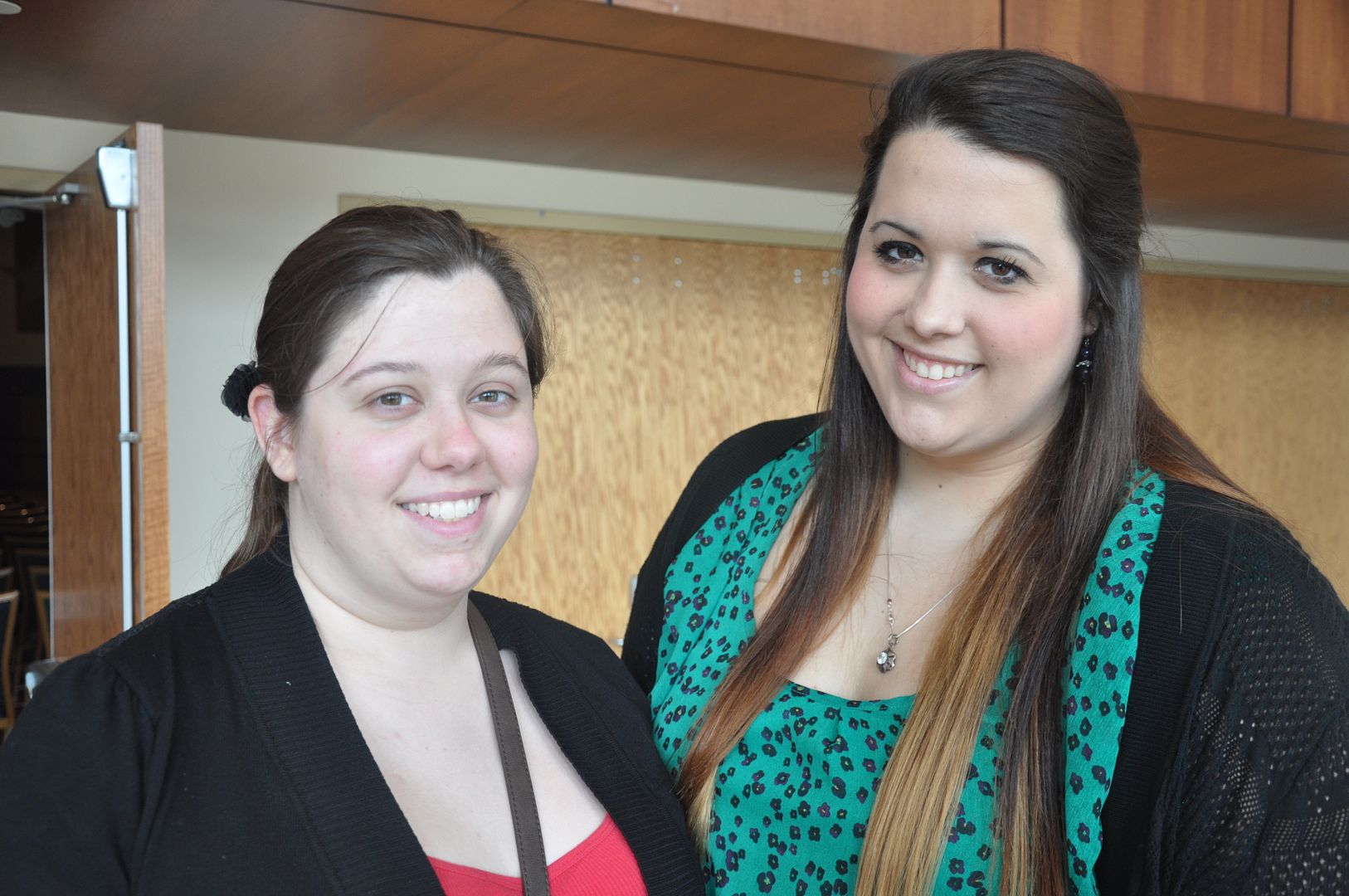 Each ring recipient was allowed two guests but Lois (left) – now home for the summer from A&M – just walked quickly and quietly behind her two taller parents.  We've heard A&M's ring ceremony is an extravaganza – noting that on my calendar for 2015…..
Automatic enrollment in the Alumni Association with a ring purchase – very smart.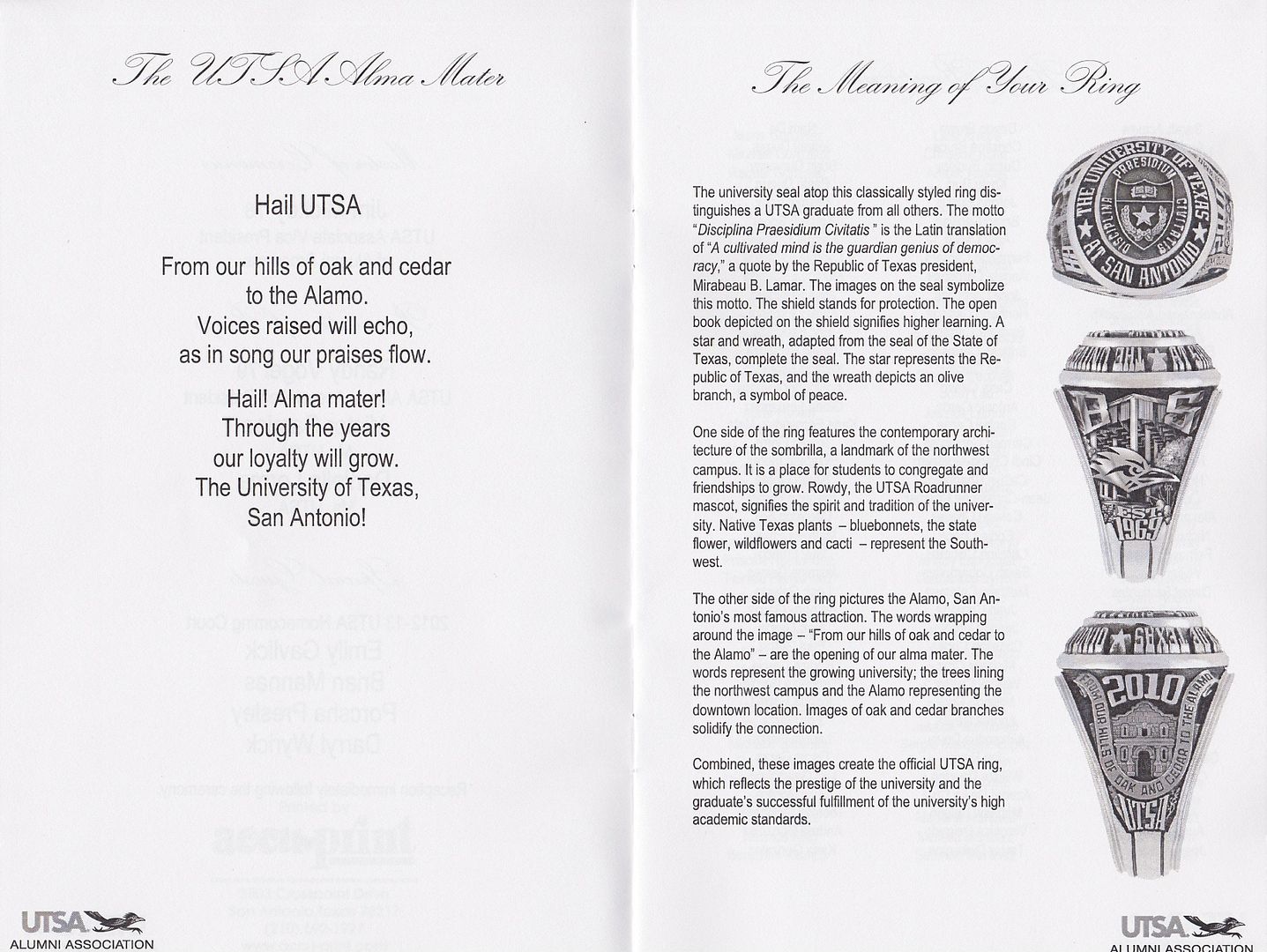 The commemorative program explained the ring's symbolism, plus offered the text of the Alma Mater.  "From the hills of oak and cedar…."  The oaks here truly are beautiful, but the non-native cedar?  I'd like to see every water-hogging, pollen-producing, allergy-inflaming tree ripped out.  But I digress – acchooo!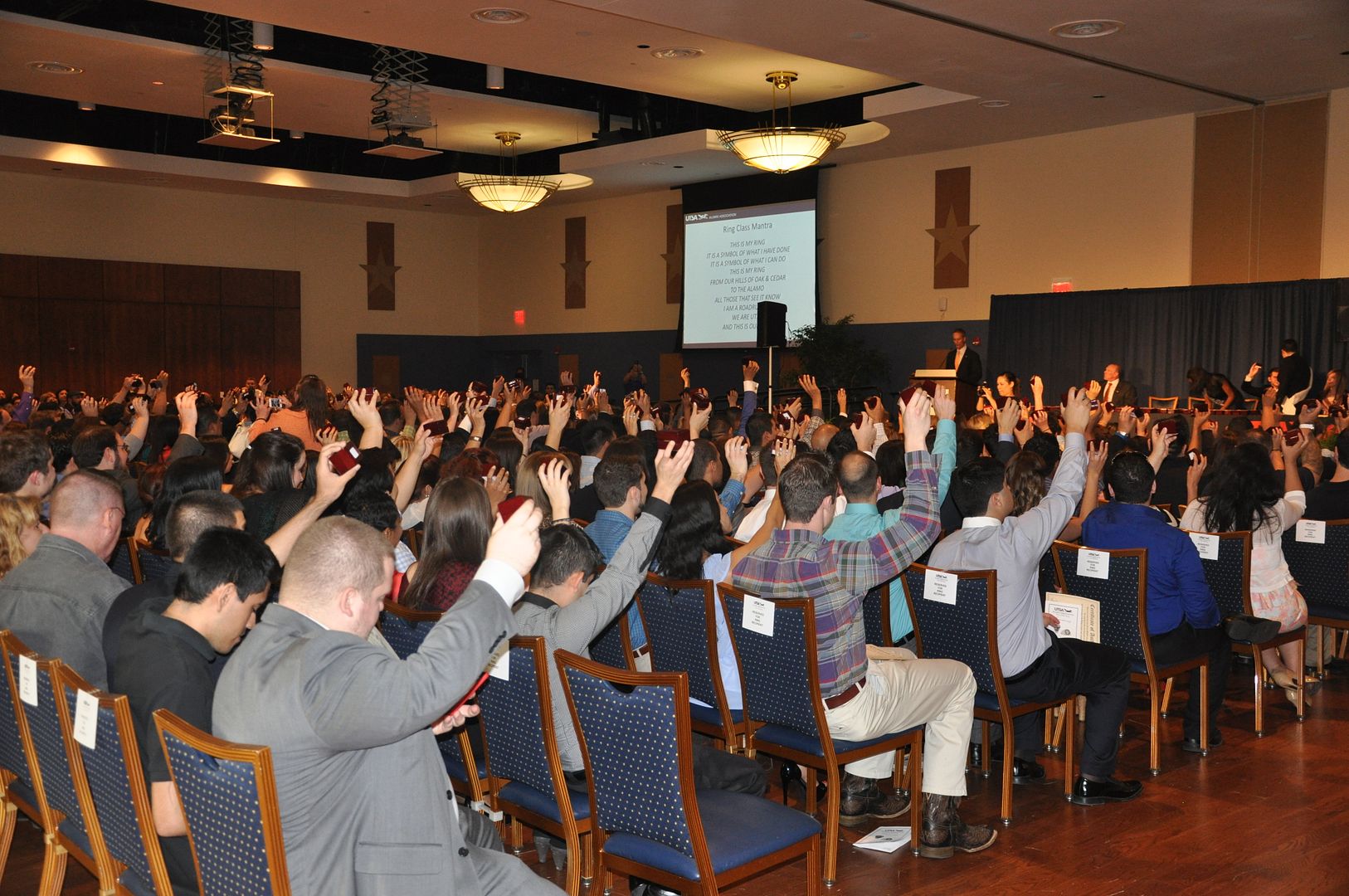 Holding high those ring boxes….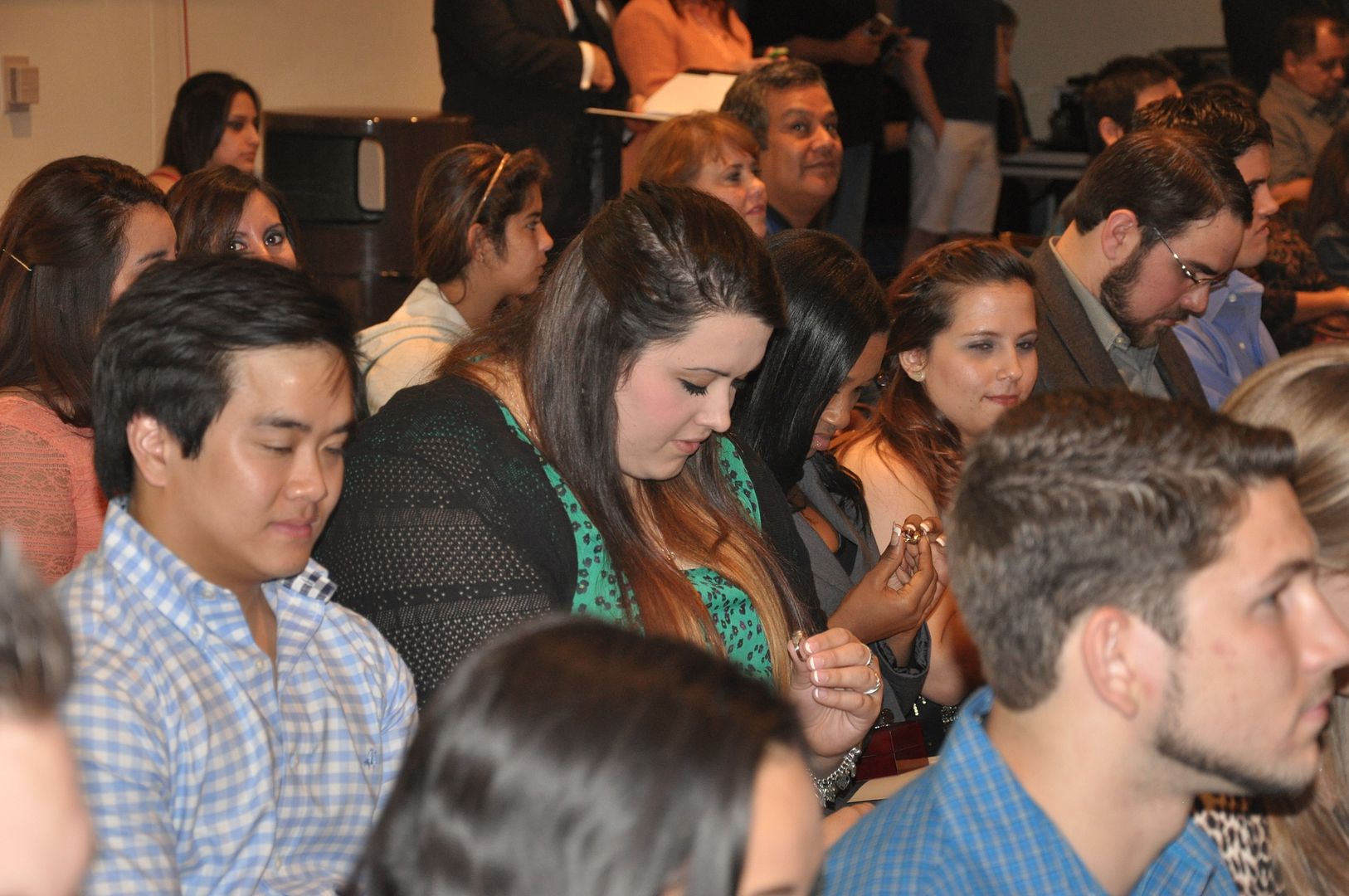 …..just before opening.  Finally getting to touch that white gold symbol of success.
Now rings on and BIRDS UP, you Roadrunners!
Their rings spent the night in the Alamo.  Seriously.  UTSA's class rings are the only ones which do so.  How cool is that?
We were talking in the car driving home about all the special occasions on our family horizon.  Next year will be extra special with Hannah finishing high school, Rachel graduating college and our 25th wedding anniversary.
I am not a big "ceremony" person but I do believe this – time marches on, and I know I need to celebrate the happy events or the sad ones will simply march over me.
That's my personal philosophy.
And I think it's got a nice ring to it.