Last weekend, we celebrated our ninth annual "Sister's Day," our version of "Gotcha Day" – the anniversary of Julia coming home from Russia.   The Friday and Saturday of Easter weekend may not seem the ideal time to do so, especially since Julia came home in May.  But it was the weekend we could get everyone together and with five jobs and four school schedules – necessary.
Within reason, the girls decide what we're doing, and they choose a jaunt to Austin.  So many things to do!

(l-r) Julia in front of Rachel, Lois and Hannah who were (almost) 15, 12 and 10 when Julia (then 6) came home from Russia.  Bluebonnet pictures are required when driving Texas highways in the spring.  I am not a fan of LBJ, but I very much admire Lady Bird's tireless efforts to beautify highways.  I'd vote for wild flowers over billboards every time.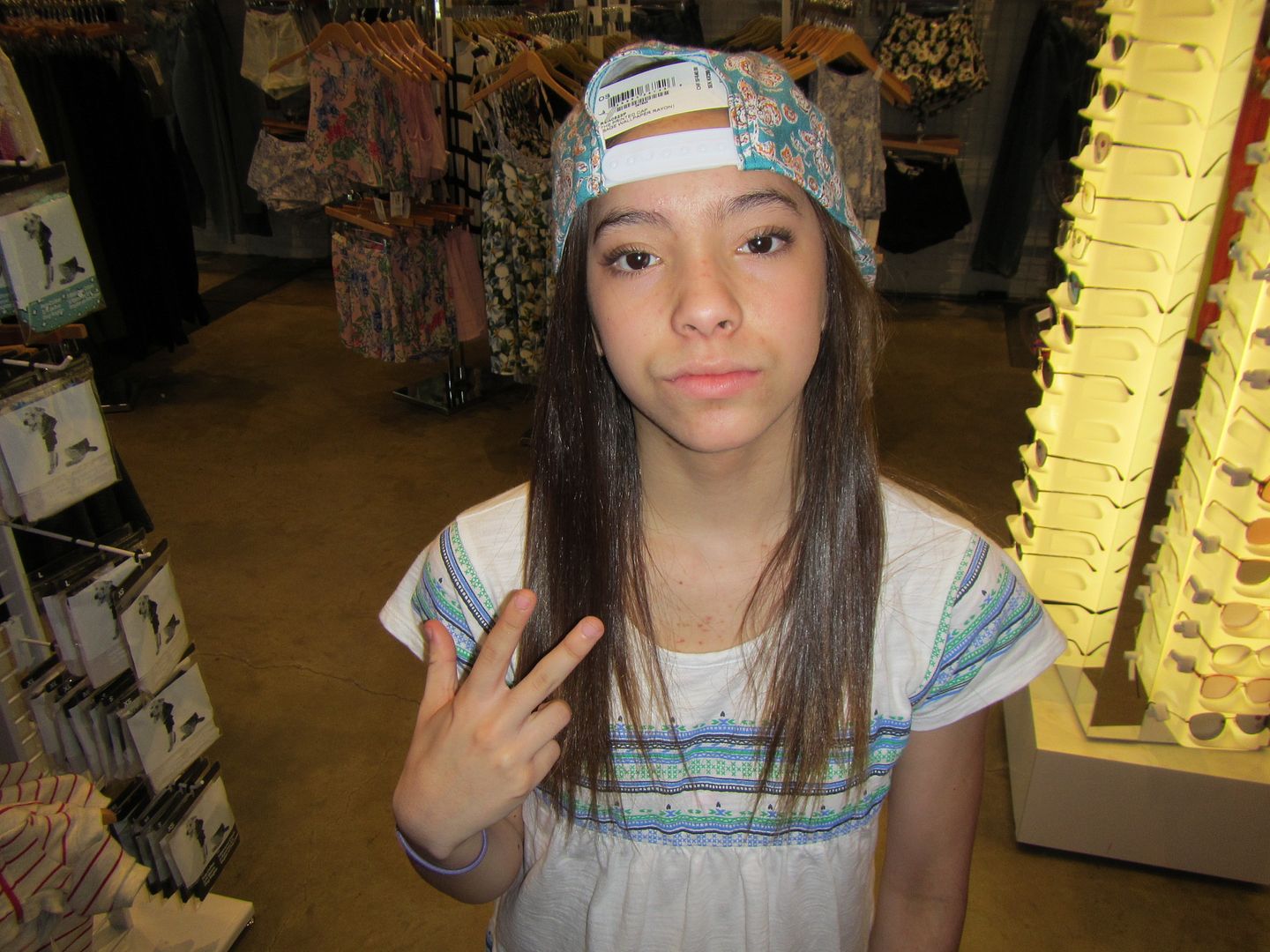 Thug life while visiting some of the shops on South Congress.   $30 for a baseball cap?  Mean mom didn't think so.

Love this mural on South Congress.  It's fun just to watch the constant stream of interesting people pose for photos.  Disappointingly, I can't say much good about the food trucks near South Congress.  The worst was Thai Crepes, where I literally spit my first bite back into the paper tray.  The best was Fry Cactus Navajo Fry Breads, which Keith and I liked well enough, but the girls gave it eight thumbs down.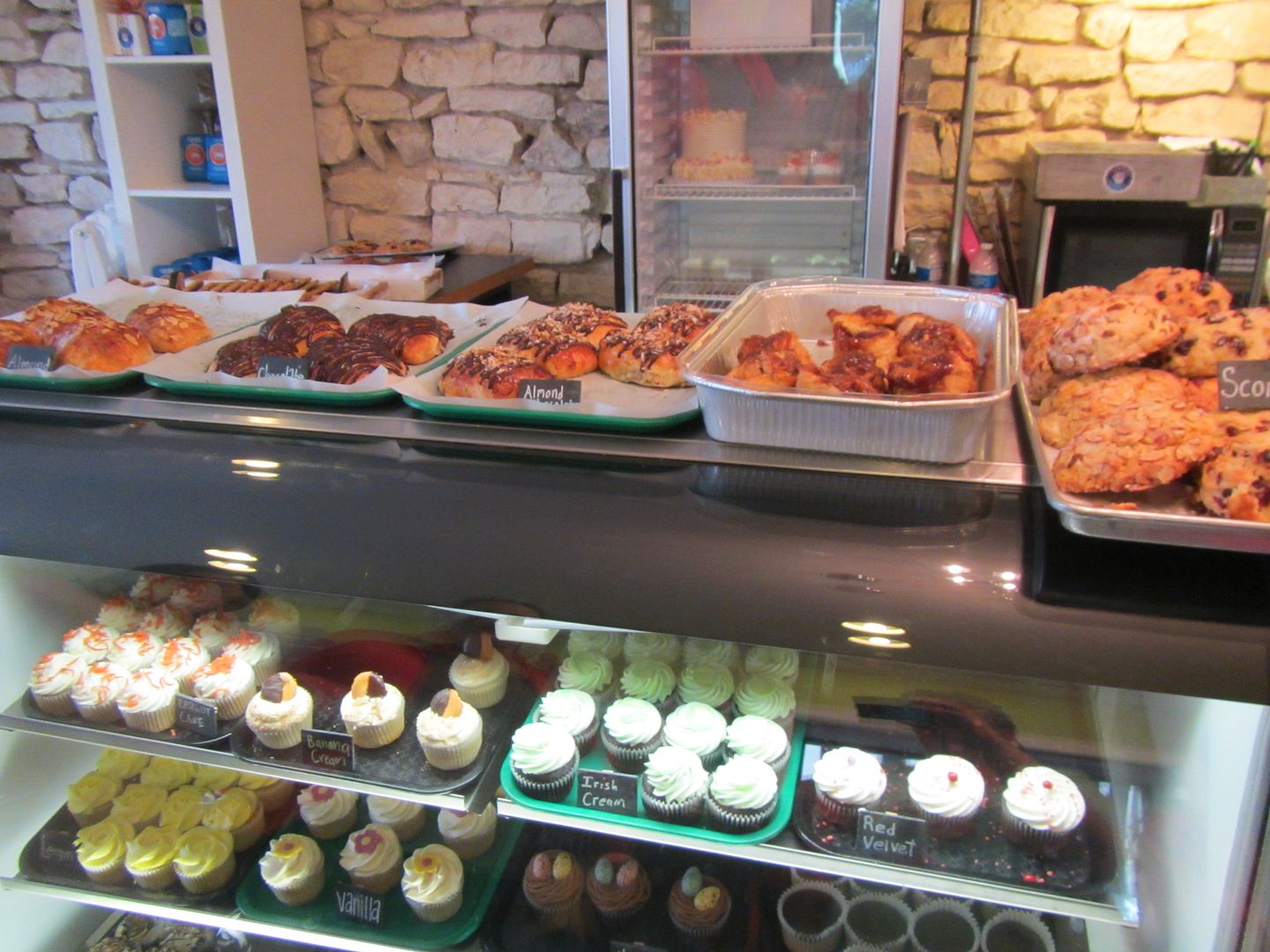 No spitting issue at Galaxy Cupcakes, which are the only cupcakes Keith will eat.   Everyone got to pick two.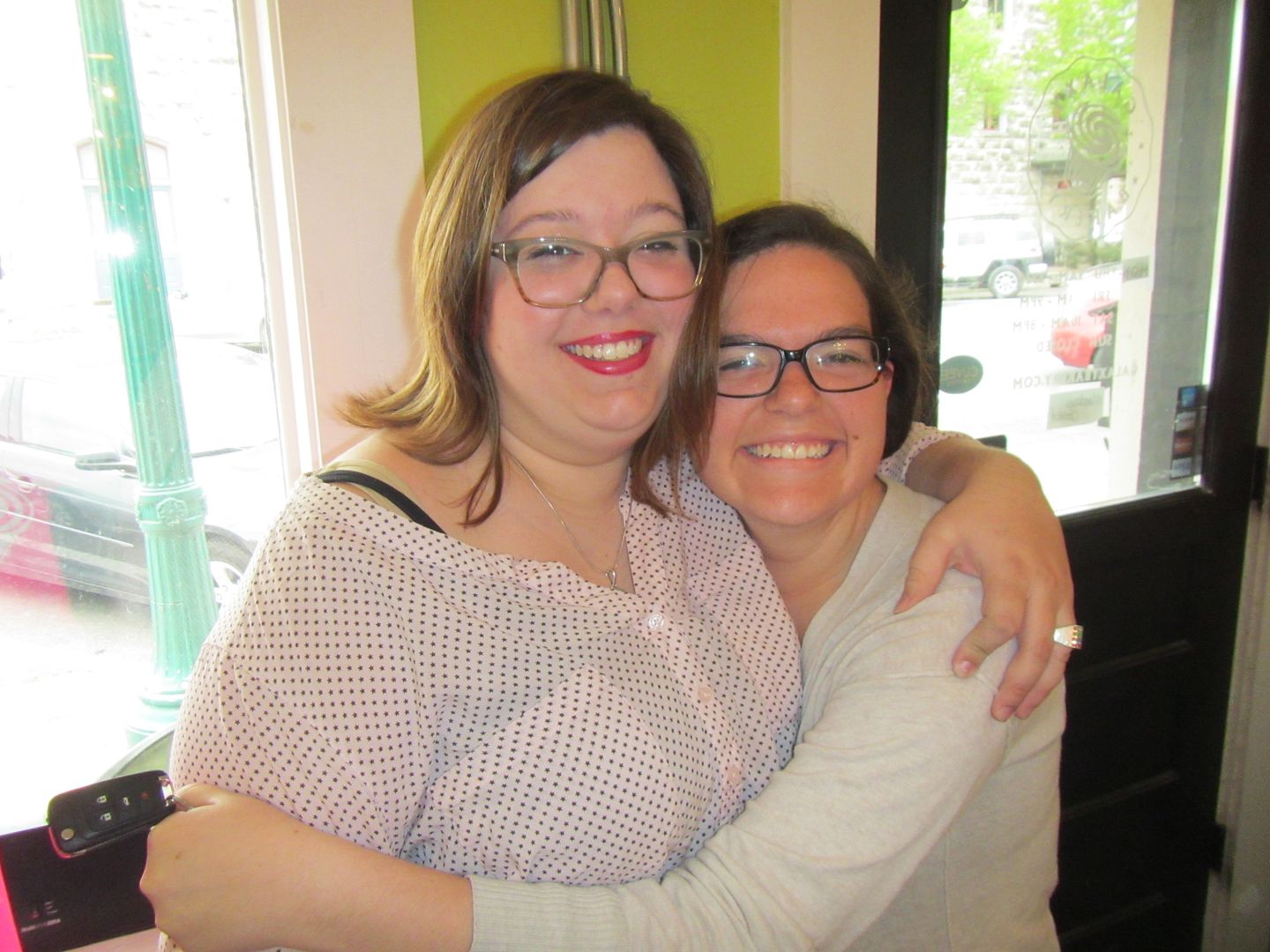 Lois' long-time best friend Jamie attends nearby Southwestern, so she popped into Galaxy for a quick visit.  We met Jamie's family our first month in San Antonio, when I had swung the girls through Wendy's for one of our "picnic dinners," a.k.a., Mom has worked all day, Dad is out of town and we're eating in the park and throwing all this mess away here.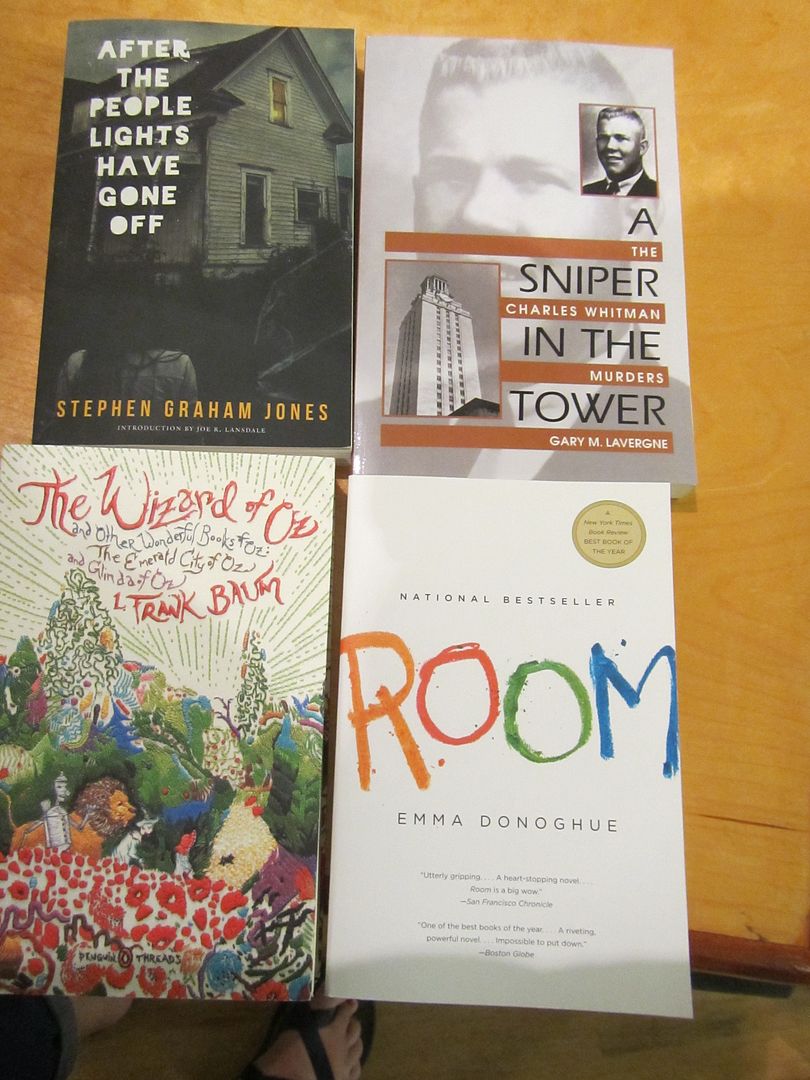 Rachel, Lois and Hannah love Book People, the largest independent book store in Texas.  I could spend days in there.  Everybody got to pick out one book.   Lois - "After The People Lights Have Gone Off," which I want to read later.  Hannah – The Wizard of Oz – a surprising choice.   Rachel - Room, another I may want to read later.  Me – A Sniper in the Tower, which I am reading now and is excellent.  If we're friends on Facebook, expect a review soon.  Julia chose not to select a book.  Sigh.  She reads under duress which causes me stress I must confess.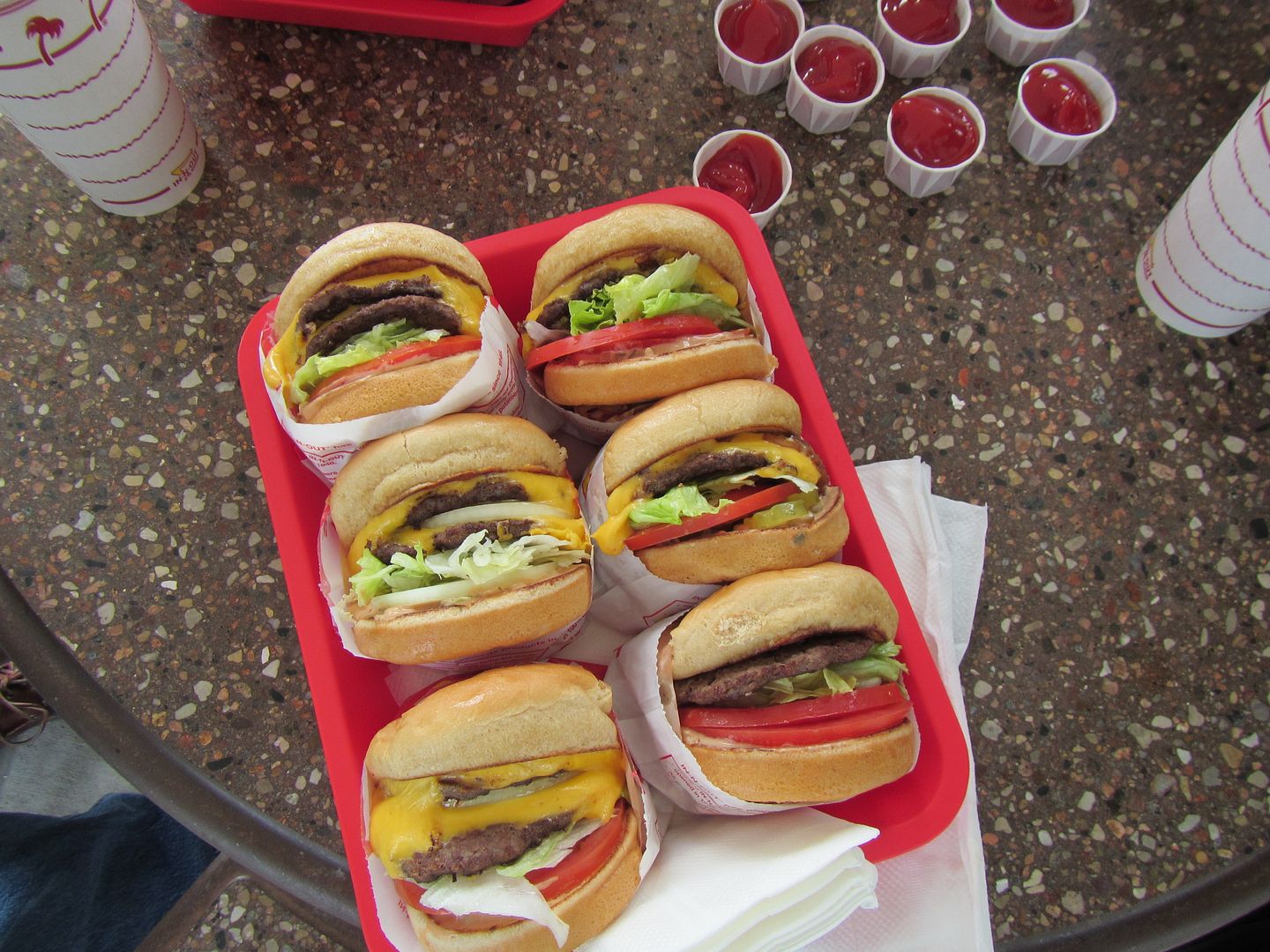 The girls really wanted to try In-N-Out Burger, so we did.   Very good!  A lot like Five Guys, but way less expensive.  They've built one in San Antonio very recently.  Seems like a lot of  little white cups but remember – fries are just a delivery device for ketchup.

We had to hit the outlet mall in Georgetown.  "Sale" is Hannah's favorite four-letter word.
Outlet Mall Babes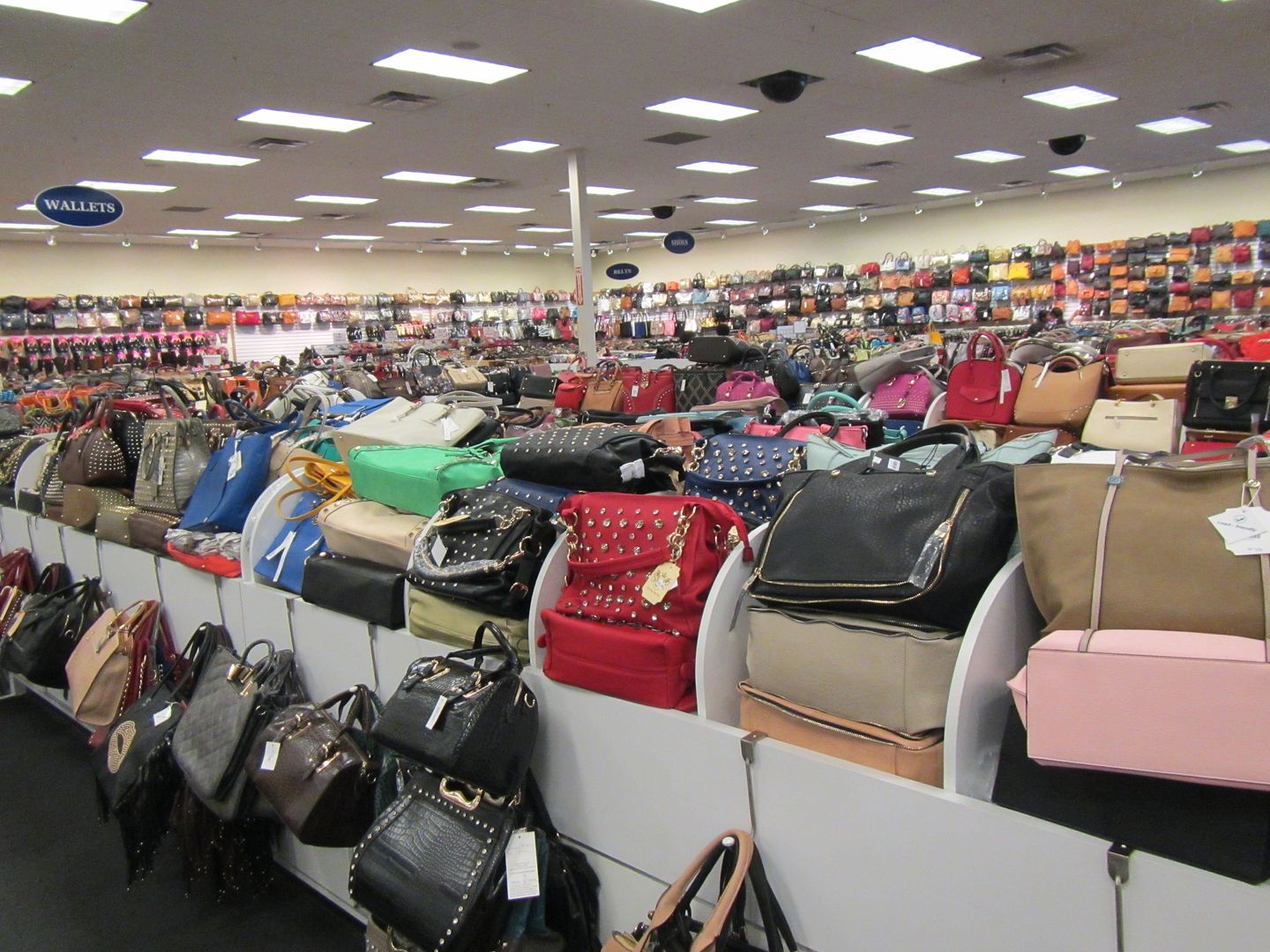 And because the outlet mall didn't provide enough shopping – the wonder that is Sam Moon.  Omigosh.   The girls had been here before, but I hadn't.  Sensory overload.  Does it zip, flip or sparkle?  They've got it.  That place is insane.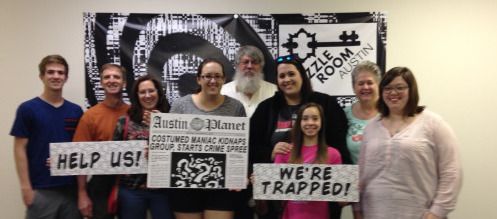 Far and away the favorite part of our trip – Puzzle Room Austin.  Kudos to Keith for finding something really fun and different to end our visit.  It's a major, mentally-taxing hoot!   Our whole family loves puzzles – jigsaw, word games, Sudoku, you name it. So the Puzzle Room…..basically, a team of 10 players (though we had only nine – us, and a family of three plus a no-show) are locked in room and must solve a mystery within an hour to get out.  It's not for small children, or the disabled – the space is small for 10 ambulatory people to move around in, and kids would not be helpful with clues involving classic comics, Morse code, time sequencing, etc.  Alas, we solved the mystery, but in an hour and 30 seconds.  Thirty miserable seconds too long.  About 30% of the teams successfully complete in an hour.  Wish we'd been among them, but….
.…they'll have a new puzzle in a few months, and I'm betting we're back then. 
This sounds trite, but it really doesn't seem like nine years since Julia came home.  It's gone so fast.  It's hard to recall life before her.  Rachel says that sometimes, she mentally paints Julia into memories from Houston, from which we moved a month before Julia was born.   Next year will be our "Big 10," and the girls want to do something special.  We'll see what presents itself.  The older I get, the more I believe that if you leave yourself open to possibilities – good or bad – they're likely to happen.  I'm glad the original five of us left ourselves open to the possibility of a sixth, because a lot of good has come out of that addition.