We have three in college this year.  What WERE we thinking?!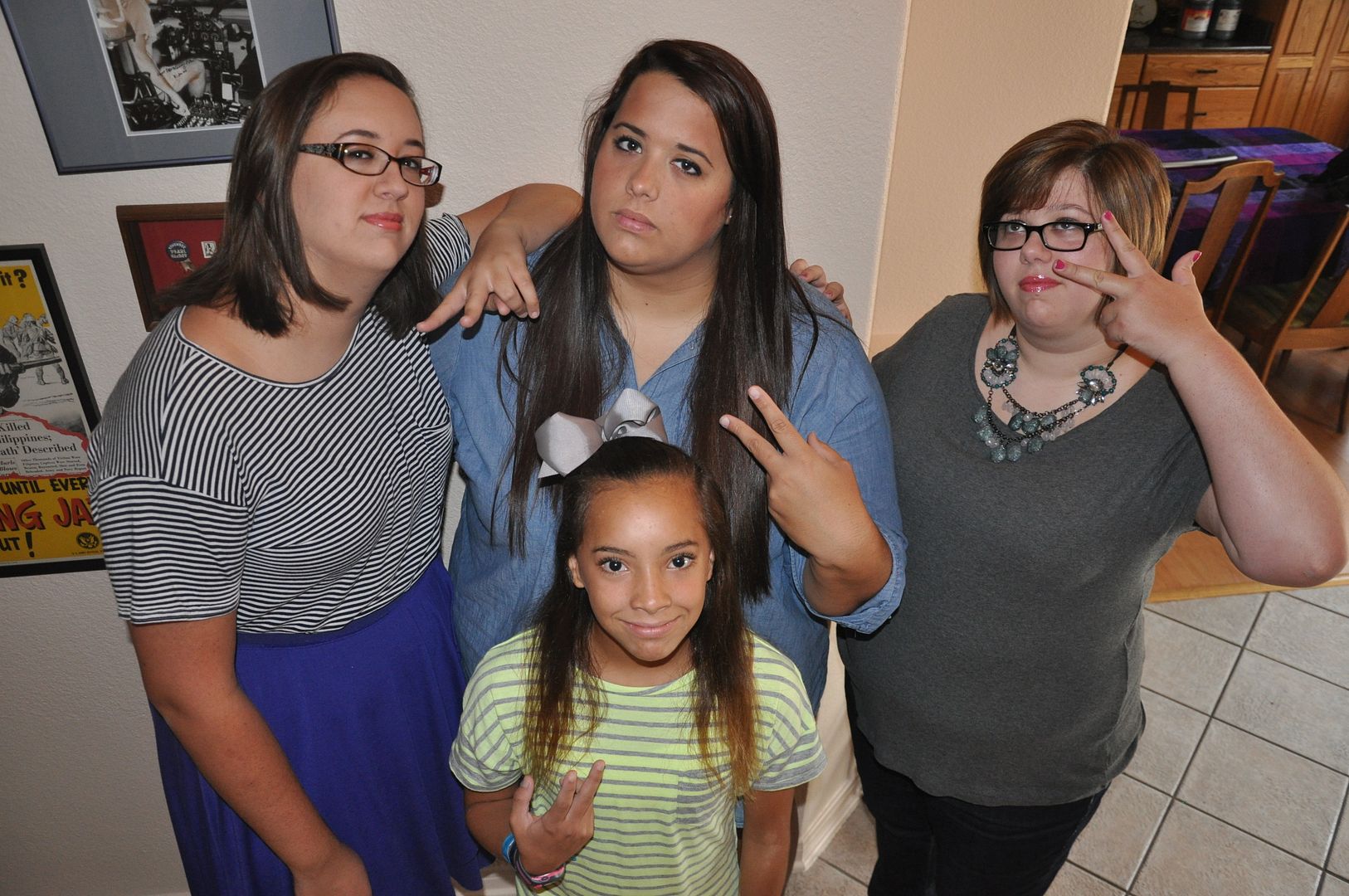 Just before we returned Lois to A&M last week.  Though not a standard back-to-school photo, Rachel said it was "the most accurate representation of our sisterhood you could possibly imagine."  (l-r)  Hannah is a freshman at UTSA.  Birds up!  Rachel is student teaching in preparation for graduation from UTSA in December.  Let's Get Rowdy!  Lois is in her middle years at A&M.  Whoop!   And Julia?  Eighth grade, baby.  Last year of middle school.
Hannah with a few thousand UTSA Class of 2018 buddies on Monday.  She's the one in the orange shirt.
I held off posting an obligatory "first day of school" blog Monday awaiting happy news from Rachel, which arrived via text a few hours ago.  She got her student teaching assignment….drum roll….envelope, please….she'll be at NEISD's brand spankin' new middle school, Tex Hill.  It opened this week, and is only 5.6 mi. from our house.  It's the last middle school NEISD will build.   She's over-the-moon excited to be assigned to the English department head.  We're thrilled for her.
But in the meantime….speaking of education….Keith and I will be attending my 40th high school reunion this weekend.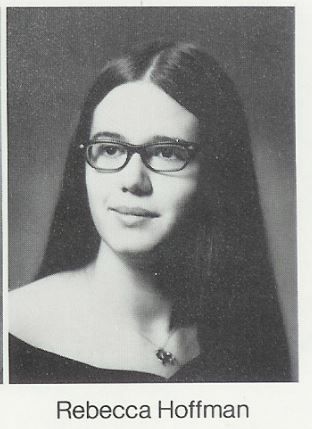 My senior photo which appeared in the All New & Quite Exciting 1974 Madison Marlins Mariner yearbook, of which I was editor – a great learning experience 
So what's life like with three in college – and a middle schooler?  Julia needs breakfast and lunch made and her gym clothes are everywhere, Hannah wants more Lean Cuisines stocked in the freezer, Rachel dashes in and dashes out leaving a trail of Post-it Notes, the house stops when Lois calls?  Well, it's a lot of activity to handle.  Reminds me of a song I expect to hear this weekend, because it was my favorite dancing tune in 1974.