I don't do maintenance items that don't call me "Mommy."
Rachel and Keith exhibit no such compunction.
Rachel brought bearded dragon "Louis" into the family this summer.  I could not believe anyone would want a lizard as a pet, but darned if she didn't.  And I have to admit – for a reptile, he's pretty chill.
Rachel says bearded dragons are the "dogs of the reptile world."  They're usually very receptive to being held, petted, talked to, etc.  In fact – Rachel's first day of class this fall, when she was gone much longer than usual – Louis' underbelly had scary black "stress marks" from lack of human contact.  A few minutes of cuddling – he was fine, stress marks gone.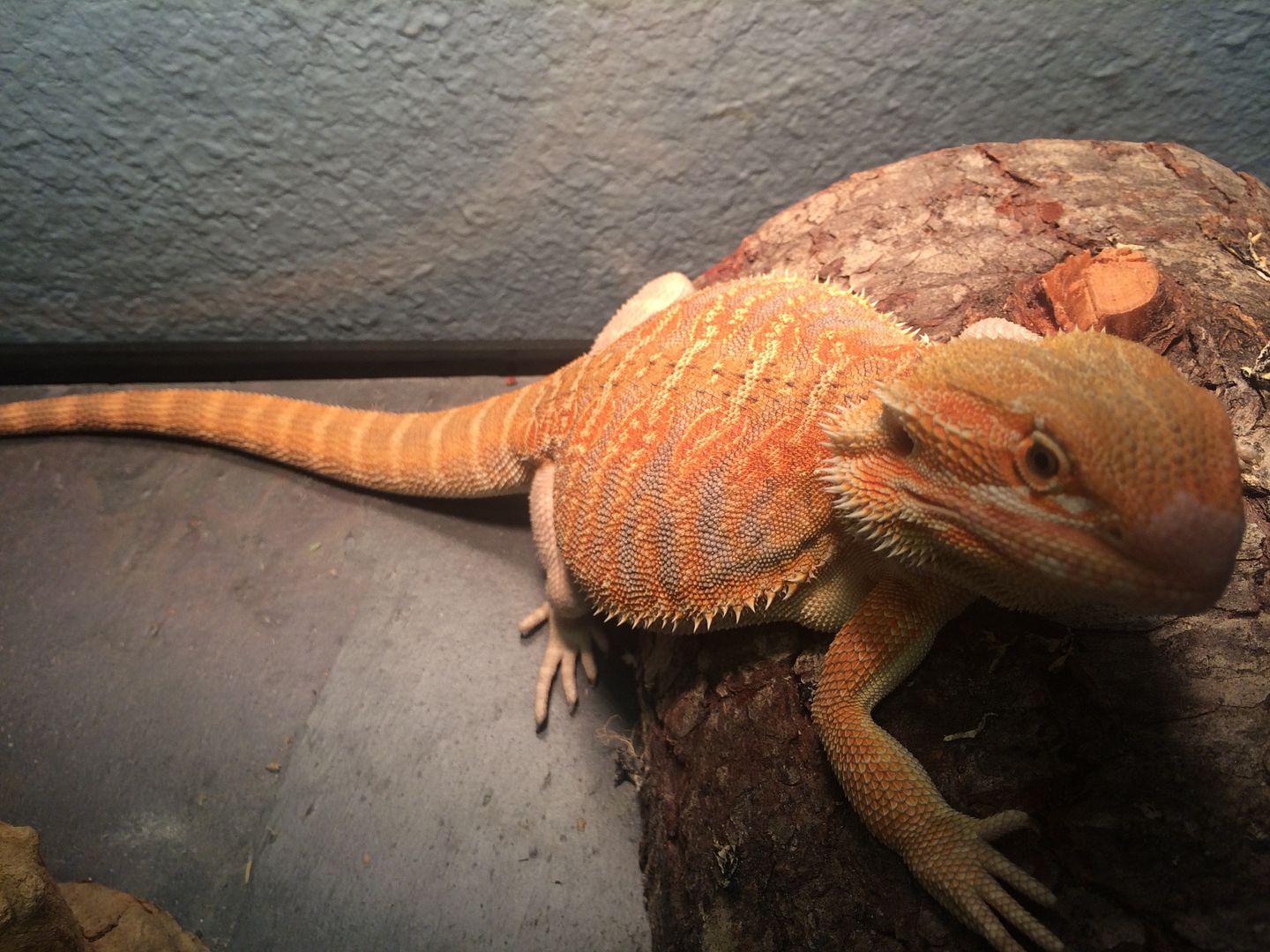 Rachel keeps Louis' glass tank at 100 – 110 degrees using a heat lamp.   She wraps him in a "blanket" (soft, cut-up T-shirt) to tuck him in at night.  She hand-selects his greens, worms, etc., and weighs him every Monday (he's now 213 grams – pushing half a pound.)  She bathes him when he's in shed.  Louis routinely falls asleep on Rachel, Hannah and Julia.   Spoiled much?!
Keith, of course, wanted his own bearded dragon – a problematic desire since his mean, checkbook-waving wife is always chanting, "Three kids in college!  Three kids in college!"  So Rachel won one for him in a contest sponsored by the much-respected Webe Reptiles.
Keith's new beardie – Norbert – is a beautiful citrus color, like Louis.  He's living in his own tank – apparently males cannot share the same space (true across the male species, I believe….)  He was born in Germany, shipped to Webe Reptiles in in Florida, then later shipped to us.  Yes, people ship lizards, and their un-boxing videos are a thing.   Yes, a thing.  Who are we to miss a thing?

I think it's a little long, but I've been assured many un-boxing videos exceed 20 minutes.  You can fast forward to the 2-mimute mark to actually see Norbert.
Norbert – king of his very Hogwarts-esque castle – is now 75 grams, or about 2.6 oz.  He, too, loves his heat lamp.  He's watches everyone neat his tank, and responds to sound.  He's not as affectionate as Louis quite yet, but like Hungarian Horntails, Swedish Short-Snouts and and Chinese Fireballs – he just needs some time.

So now we have two bearded dragons in tanks, and one roaming free through the house…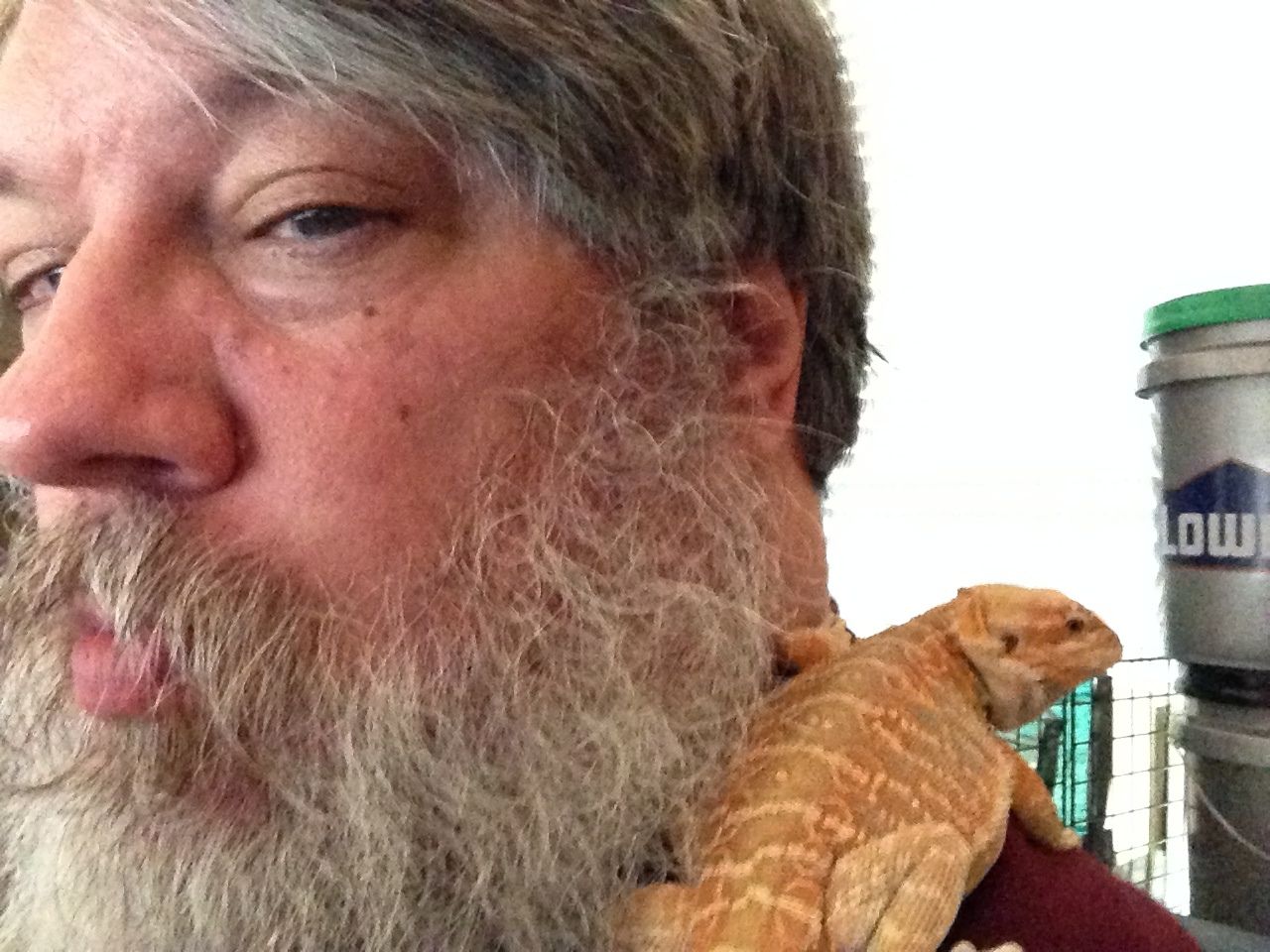 …in fact, he's the one on the left, and he's my favorite.