I broke my left wrist November 3 and recently got the waterproof cast off.   I am (blessedly) right-handed, and hey, I could shower – but still not an experience I would recommend.
I discovered that Satan created many of our household items.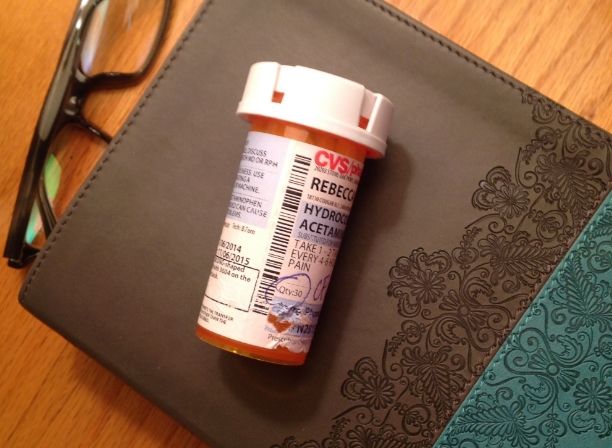 Child-proof pill bottles are impossible to open one-handed.  Keith and the girls were good about opening them for me, but when I was alone one evening with a screaming bone, I admit to clamping this bottle in my mouth to open it.  Note the tooth mark-torn label.  Not my proudest moment.  Still can't open them.  Doctor said it would be a few months before my hand strength was fully back.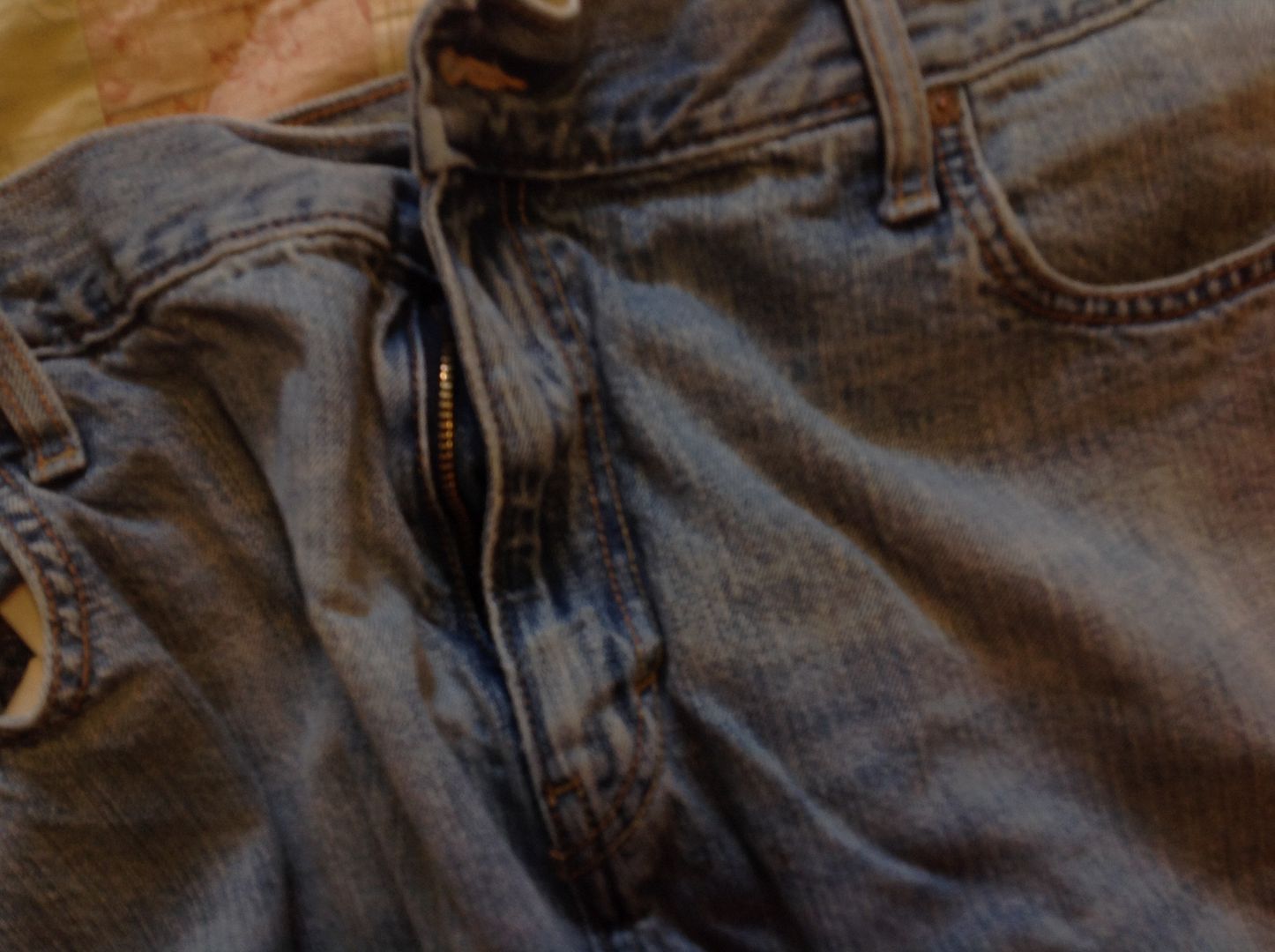 Zippers?  Straight from the bowels of hell.  Can't be done, even if your fingers are semi-free.  Hurts too much to pull.  Ditto for back-hooking bras.  Pierced earrings?  Nope.  Rachel got me a small, cheap pair I just left in all the time.  I've been wearing pull-on pants to church – the thought of pantyhose makes my eyes cross.  Buttons…hahahahah.

Other toughies:  Pulling the driver's side door closed.  Hanging or folding anything heavier than a T-shirt.  Cutting meat – really, cutting anything.  Ziplock bags – crazy talk, I know, but you have to hold a Ziplock bag to slide it open.  Opening cans.  Pulling the top off a Chapstick.  Typing.  Emptying the dishwasher one plate at a time.  Putting on a jacket.  Sleeping with my left arm propped up.
Shaving my right armpit was a day of joyous victory.  No photos, though.
I discovered a few helpful things, too.
Chacos!  When I realized I couldn't tie shoes (I basically live in New Balance sneakers), Rachel suggested Chacos.  At first I scoffed.  I have lousy arches and was terrified of tripping again and further injuring my wrist.  I need arch support, darn it.  But Rachel insisted, and she was right.  These sports sandals were godsends.  With the toe strap and the slightly built-up arch, my feet were not "wobbly."  Naturally, a sparkly pedicure or two was required since I couldn't cut my own nails and my toes were always visible.  Chacos were the only shoes I wore until last week, when cold weather forced me to try tying shoes again.  These will replace Crocs as my go-to summer footwear, I'm sure. 
Other helpful items:  A wonderful husband.  Four daughters completing the Christmas decorating.  A good friend to help with all the preparatory dirt work of Thanksgiving.   A jar opener, assuming the jar was good in my armpit.  Learning to take Ibuprofen before it was needed.  And a Vadilia Chop Wizard.  My brilliant niece Sarah – who cooked most of our Thanksgiving dinner – has had one for years.  And it's awesome, whether your wrist is broken, whole or somewhere in between.   Absolutely love it.
I'm looking forward to wearing a watch again, plus wearing my new wedding ring.  Keith and I bought new rings for our 25th anniversary in November.  They're waiting patiently in the closet for the swelling to go down.
Finally – a parting word of advice from Hannah-the-Compassionate:  "Mom, I know it hurts.  So don't do it again."