We got our summer vacation in early – a weekend in Nueva Progresso, Mexico, where we've gone several times before.  Yes, we know about all the travel warnings, but (1) we've never had a problem there and (2) we cross early and leave by 4 p.m.  We are not looking for trouble and blessedly, it has not found us.  We had a muy bueno time!

On the way to Progresso – I think this is the single most (or perhaps doubly most) puzzling/interesting convenience store bathroom I've ever visited.  Enter as strangers – leave as the most intimate of friends.
The girls and I share a Vera Bradley obsession, as proven by our weekender bags.
The Rio Grande river was "up," thanks to the recent Texas rains. 
"Mom's taken this same picture of us forever.  Just humor her and get it over with."  True.

Entering Progresso – The "Arizona Restaurant Bar" always makes me think of my strict teetotaler Aunt Zum, whose given name was Arizona.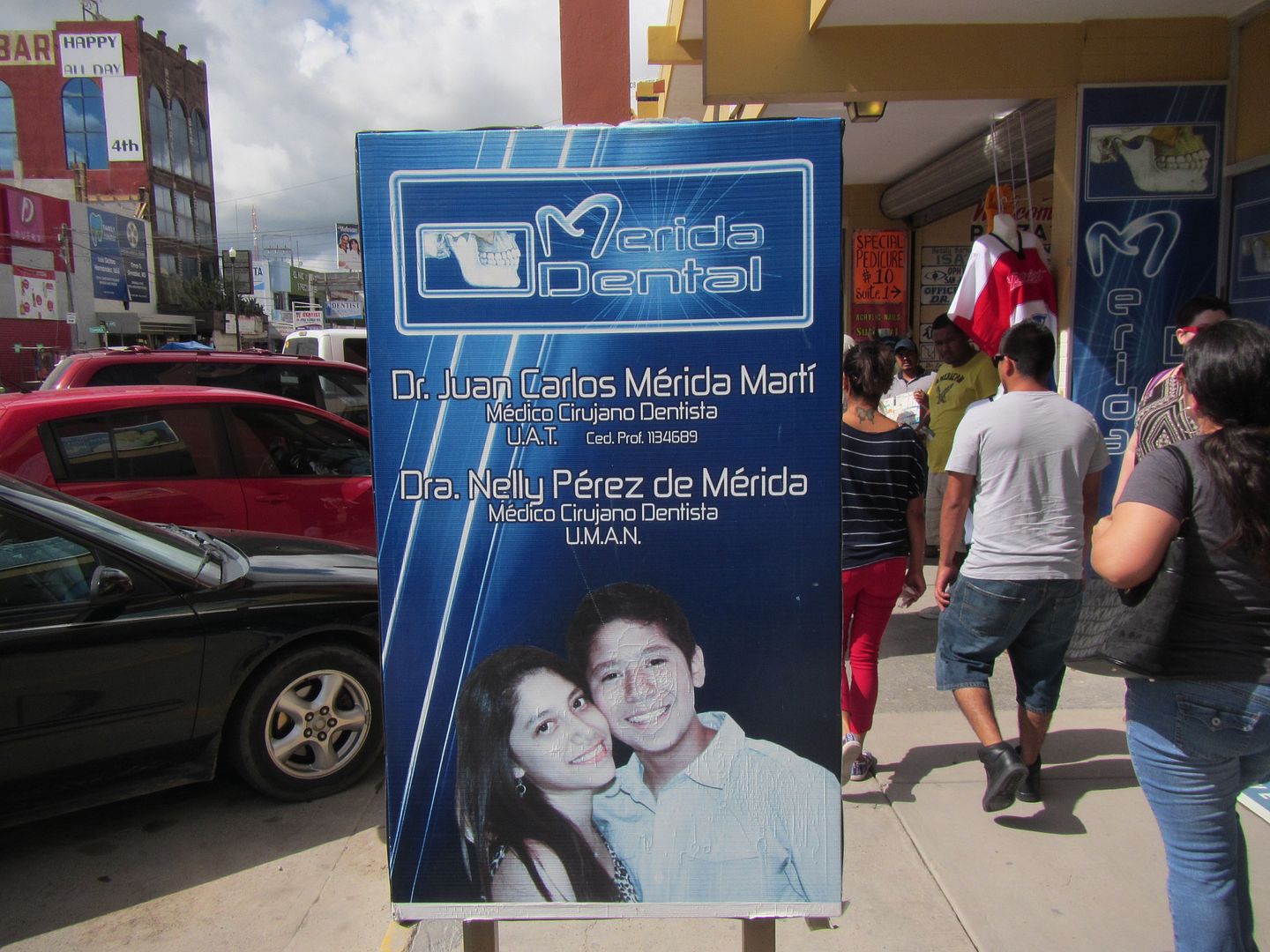 We saw even more dental office signs than in years past, if that's possible.  Keith talked to a snow bird whose wife was getting $2,000 worth of dental work done.  It was priced at $20,000 in Michigan.

We always pick up a few Z-packs as souvenirs.  For the first time – Border agents opened our bags on re-entry to the states.  And somebody behind us set off the radiation detector, so out came an agent with a portable Geiger counter.  Turns out my formerly-broken left wrist is still carrying a bit of x-ray residue.
"Real" Ray-bans for $5?!  Si!
Lots of pretty ceramics – wouldn't this look beautiful in a nursery?

Glassware styles change frequently in Progresso, but this colored bubble pattern has been out several years.  Every year, I pick up a glass, then put it back.  I would so, so love to have a set of glasses, but have nowhere to put them.  Good thing there are no colored bubble plates, because I'm not sure I could resist.  There is no such thing as too many plates.
Solid assortment of pewter this year, and no real weirdness – no horse heads, golf clubs or Greek god profiles. 
An 10-piece $100 pewter wedding gift like nothing you could get in San Antonio for that amount.
I fell in love with these metallic gift bags.  I stood drooling at them until I thought of two "girl gifts" I knew I'd be buying. 
One of our favorite stores – the Crystal Shop – will transform any of their rocks or fossils into jewelry or a paperweight. 
Most of the knock-off purses were "MK" (Michael Kors) this year, plus the eternal Coach.  The girls really aren't into knock-offs any longer.  They carry more Vera and Mexican craft purses….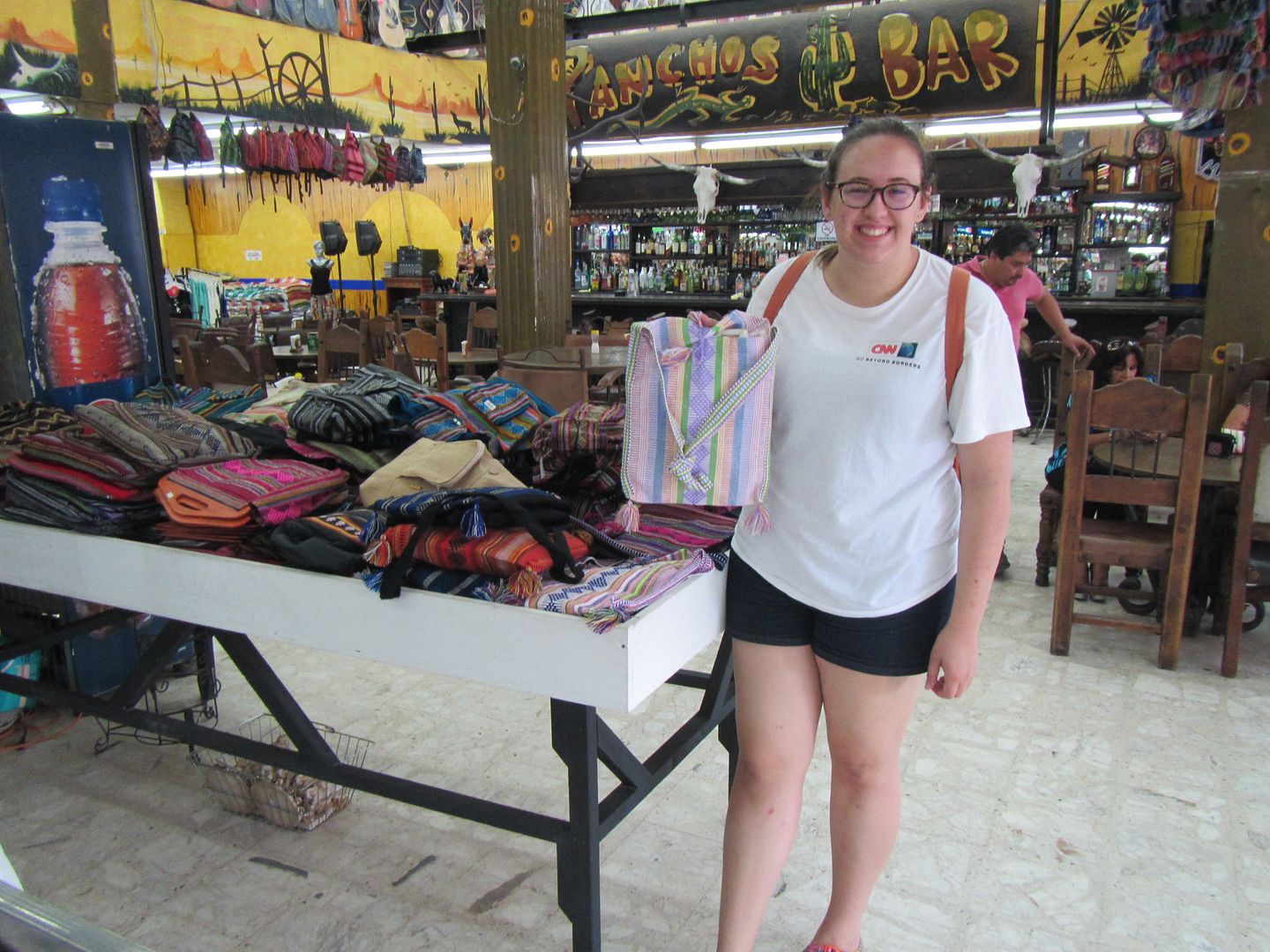 ….like this pretty pastel number Hannah snapped up.
Lois and I decided we must have this small, jewel tone pop-up Day of the Dead decoration.
Lots more pastels in the decorative crosses.  Loved this one, but couldn't justify buying.
Julia and Hannah adore Kinder eggs, and they're banned here because people don't have the common sense not to give a toddler candy with a swallow-size toy inside.  Each bought a box of 12, and Julia's were gone in two days.
No adult beverages sold during election weekend.  Sigh.  So….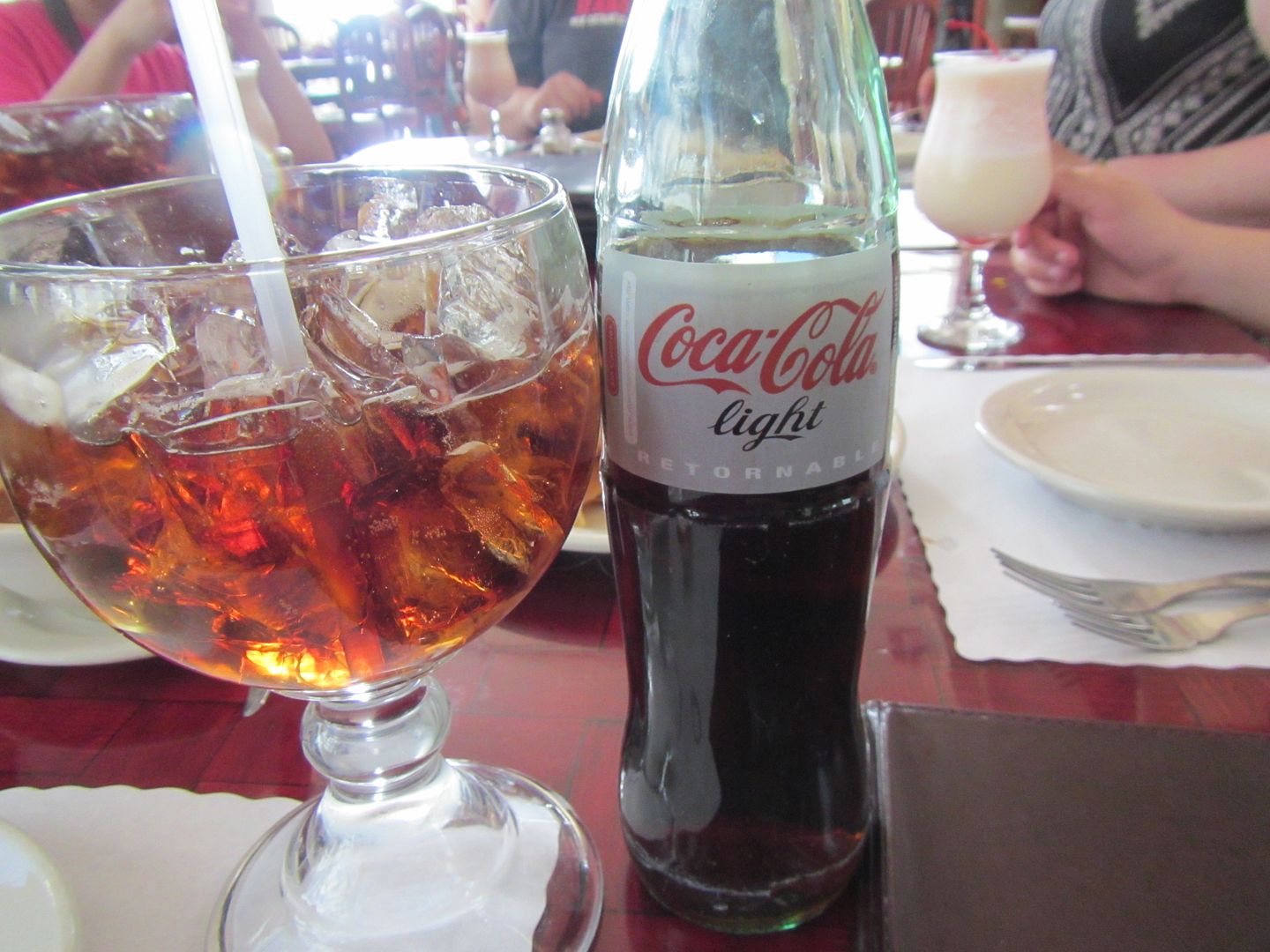 ……that explains our drink choices at our very favorite restaurant – Angel's.  Every family should have a restaurant that is "theirs."  For us, it's Angel's.  And we don't have to skimp.  Prices are very reasonable – no shooting dirty looks at the girls if they order soft drinks  instead of water.  And the food – awesome!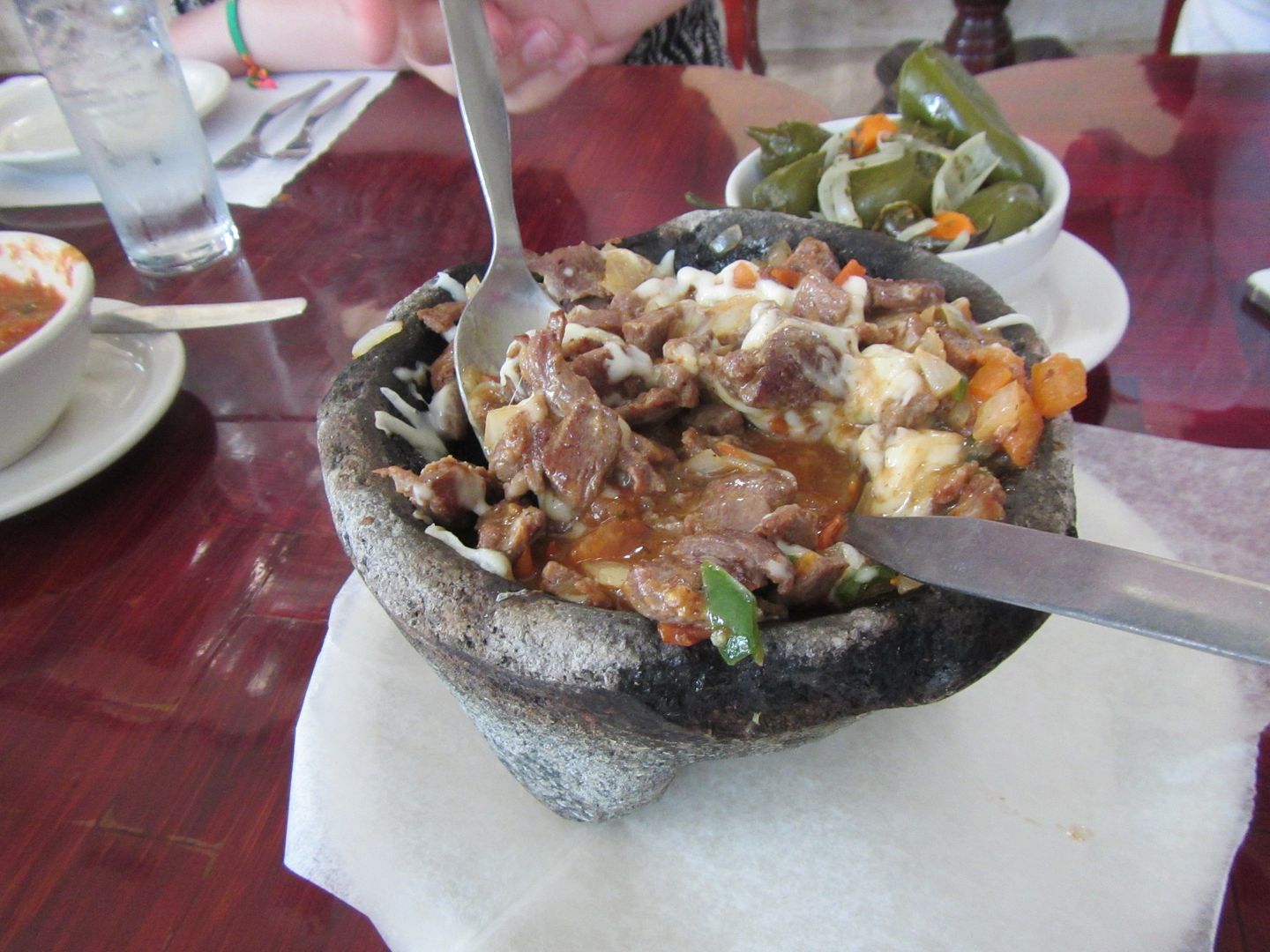 Queso Fundido – One of the most delicious dishes I've ever put in my mouth.  Bits of tender steak, peppers, onions and seasonings swimming in a wonderful cheesy broth cooked and served in a heated stone bowl.  Scoop some into a tortilla and go ahhhhhhh.   Super picky Julia discovered she liked it, and even asked for seconds.  That n-e-v-e-r happens. 
Quite possibly the best tacos I have ever devoured.  Five tacos stuffed with bits of braised beef, avocado and white cheese with onions (grilled and chopped) and cilantro on the side, plus charro beans and Spanish rice – $8.  Hannah got a chicken dish lathered in guacamole that I "helped" her with.

 Pedicures for everyone – but no polish for Keith.  He's just not in touch with his feminine side.  Sorry, Caitlyn.  We've tried a few different places at $10@, but this place – Erica's – was $12@, and worth every converted peso.  I kept their card because we want to make sure we come here again.  If I were rich, I'd have a pedicure every week.  A pedicure and a good book is the world's best therapy.

Now we settle in for the long, hot summer after one really cool trip.